Tag Results for
"1905" - 2 Total Result(s)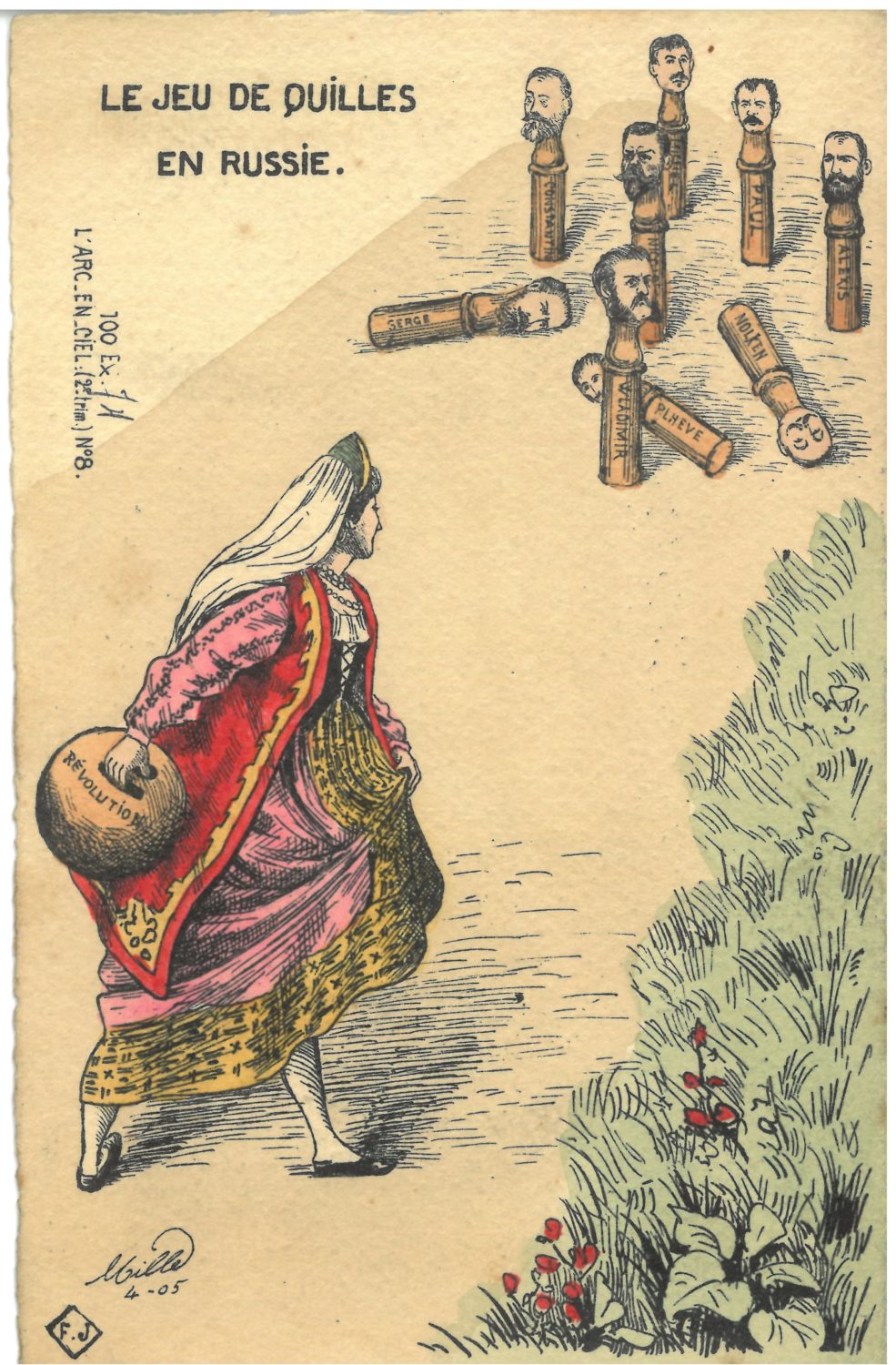 item
A REVOLUTIONARY ROLL
During the Russian Revolution of 1905, artists analyzed the tension across the empire through political cartoons. In this cartoon, a Russian woman surveyed skittle pins depicting ministers and politic ...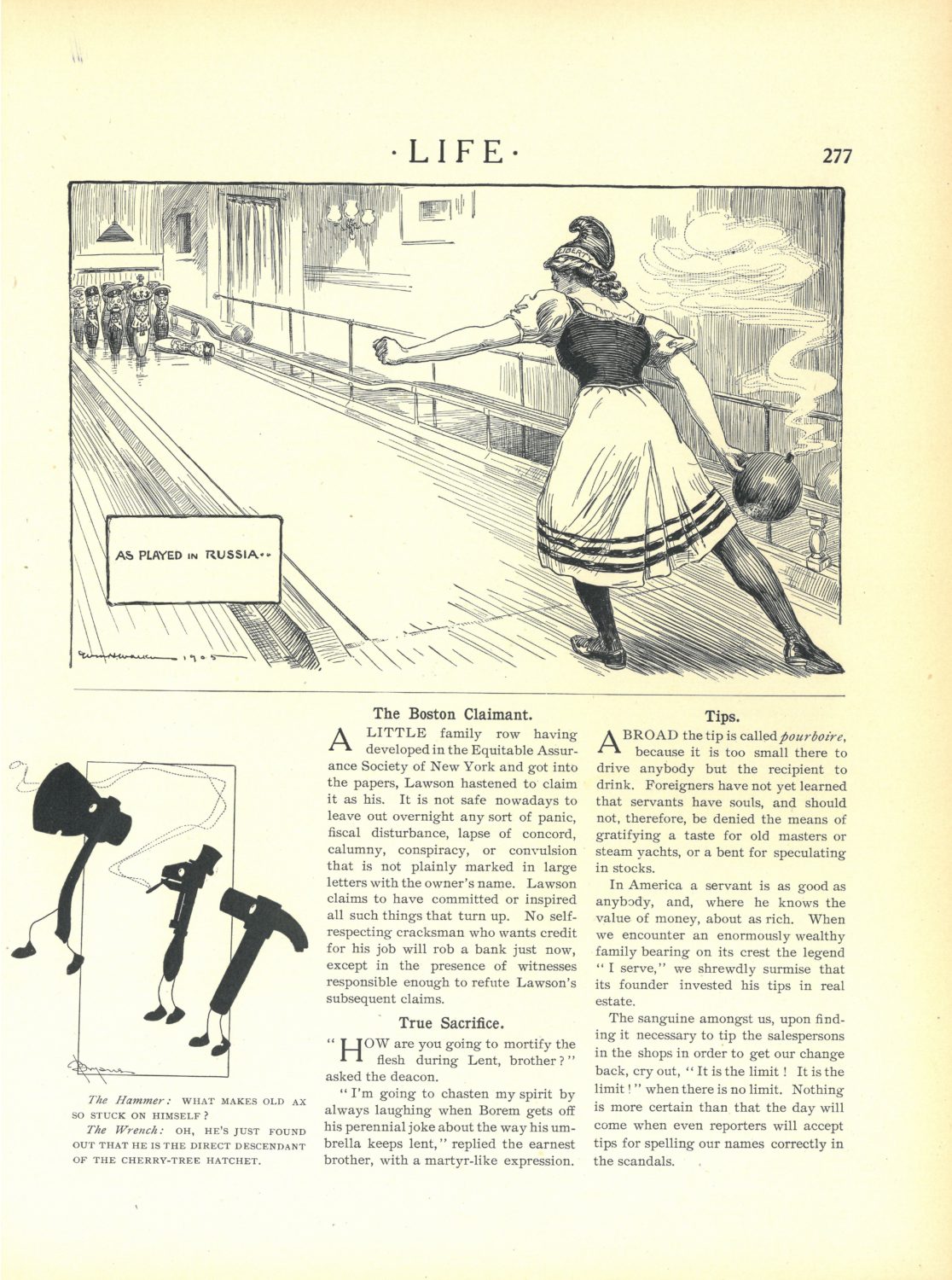 item
BRINGING BOWLING TO LIFE
Editorial cartoonist William H. Walker produced artwork for Life magazine from 1894 to 1922. While many of his cartoons focused on political topics in America, he illustrated one in 1905 about the rev ...