Tag Results for
"Bowlers Victory Legion" - 2 Total Result(s)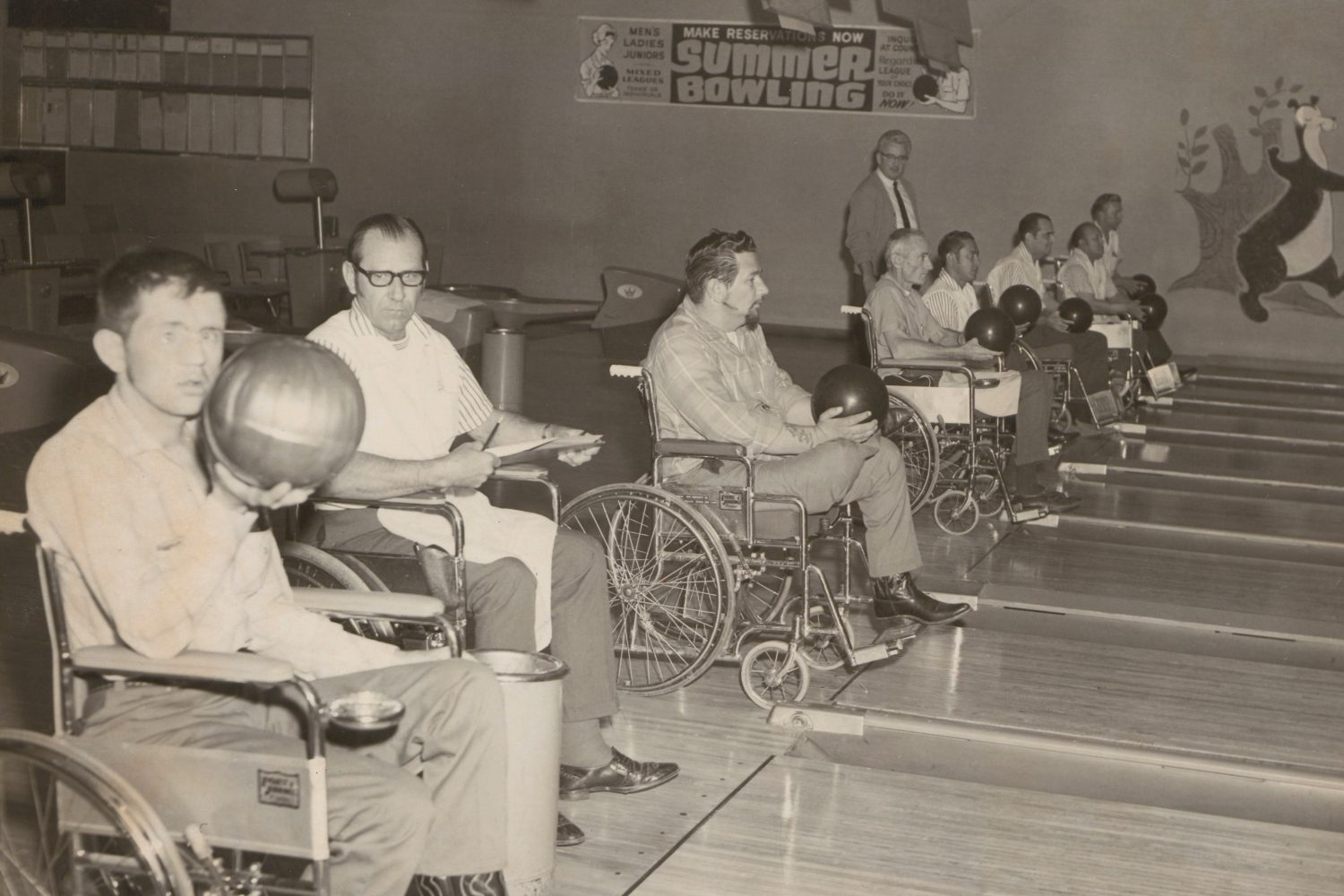 item
A BVL EVENT
The Bowlers Victory Legion (BVL) was founded in 1942 as a show of support for the war effort. The BVL was supported by the major governing bodies in American bowling. Following the end of World War II ...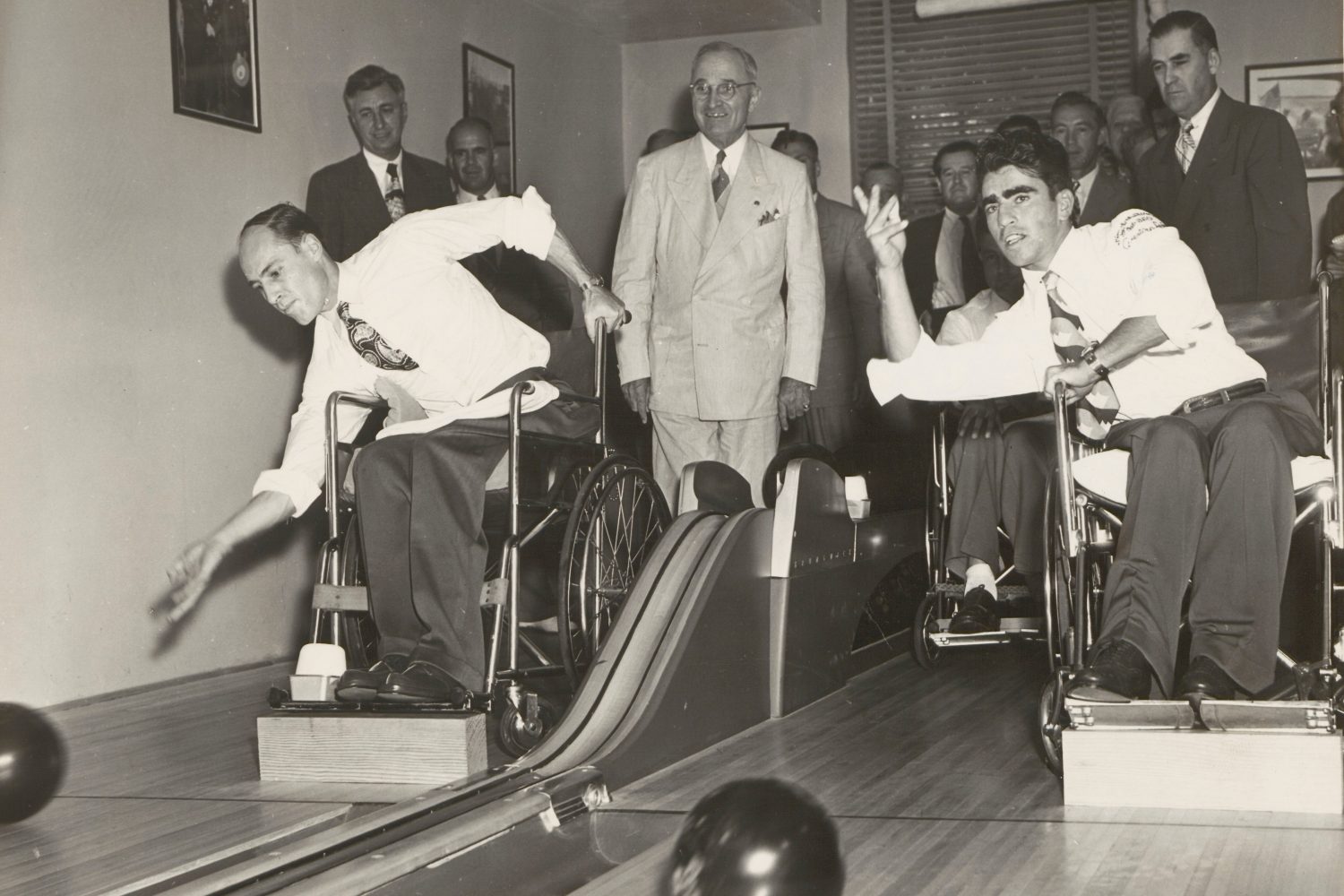 item
VETS ON THE WHITE HOUSE LANES
President Harry S. Truman hosted three paraplegic World War II veterans for a demonstration at the White House bowling alley. Bowling was suggested to wounded veterans for its physical and mental bene ...