Tag Results for
"Buzz Fazio" - 3 Total Result(s)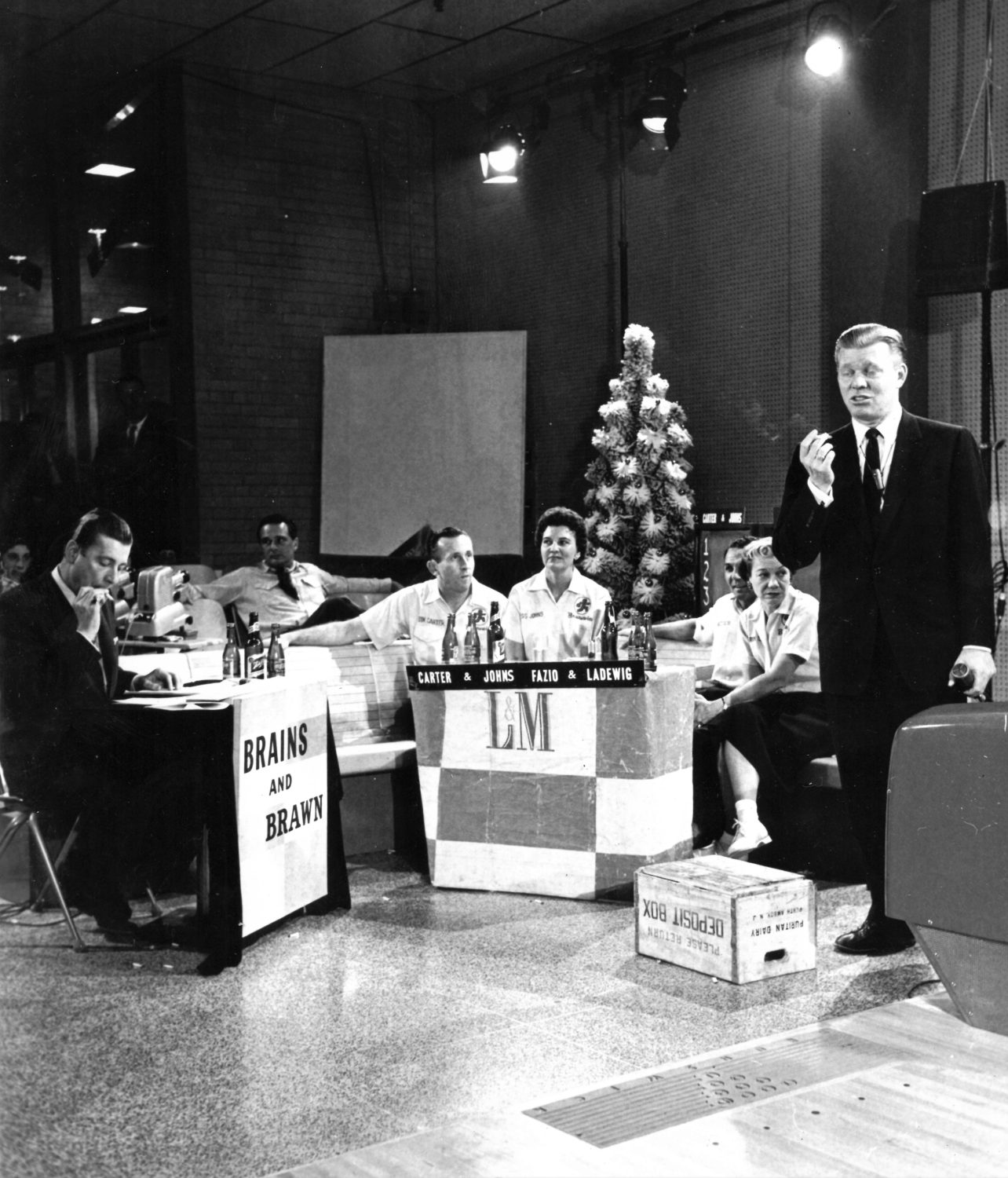 item
BRAINS, BRAWN & BOWLING
No matter the competition, Marion Ladewig was at the top of her game. She partnered with Buzz Fazio, captain of the Falstaff Beer team of St. Louis, for the Brains and Brawn television show broadcaste ...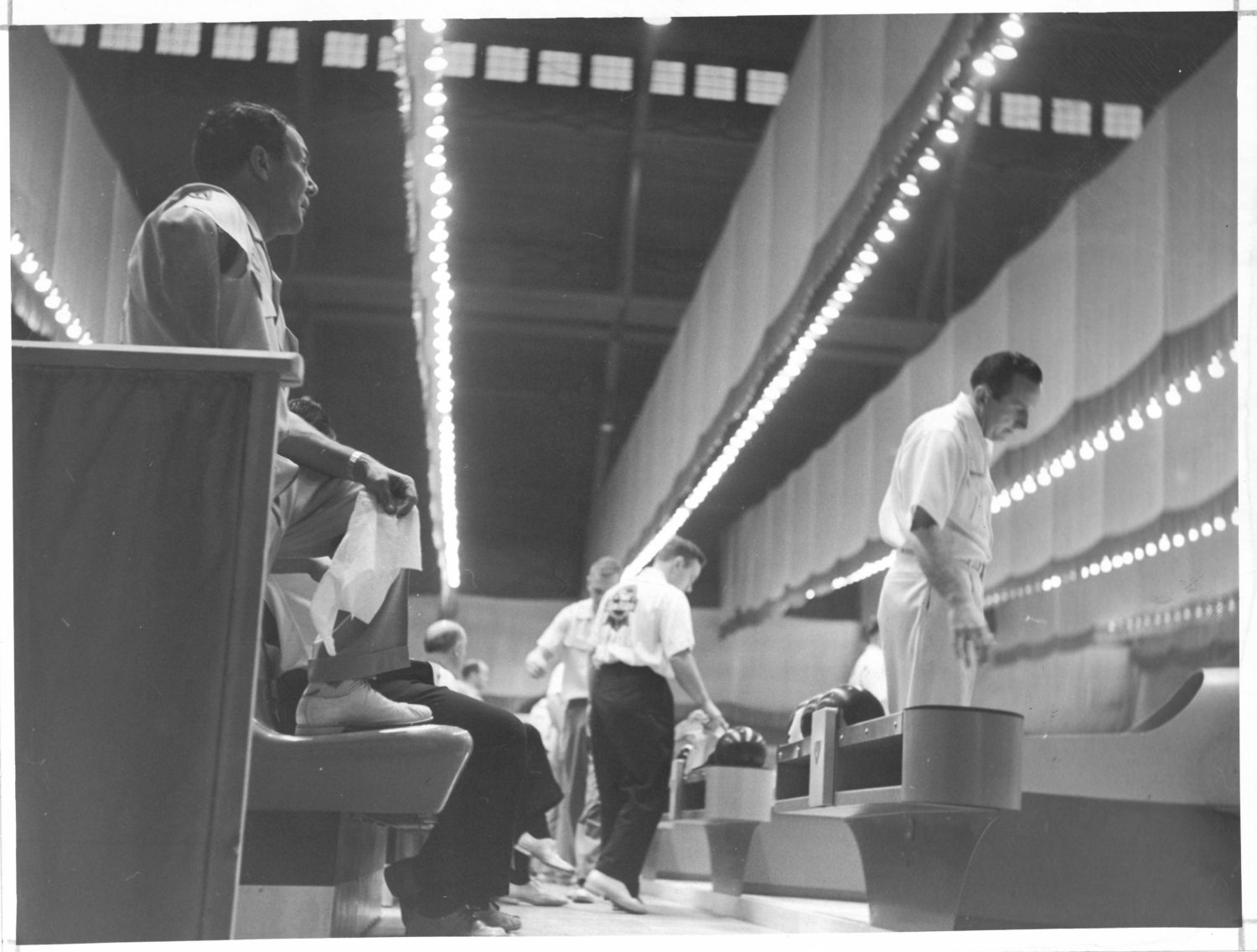 item
CARTER AND FAZIO UNDER THE LIGHTS
Basil "Buzz" Fazio and Don Carter, two bowling legends shown here at a BPAA All-Star Tournament, squared off many times during their professional careers. In addition to their significant contribution ...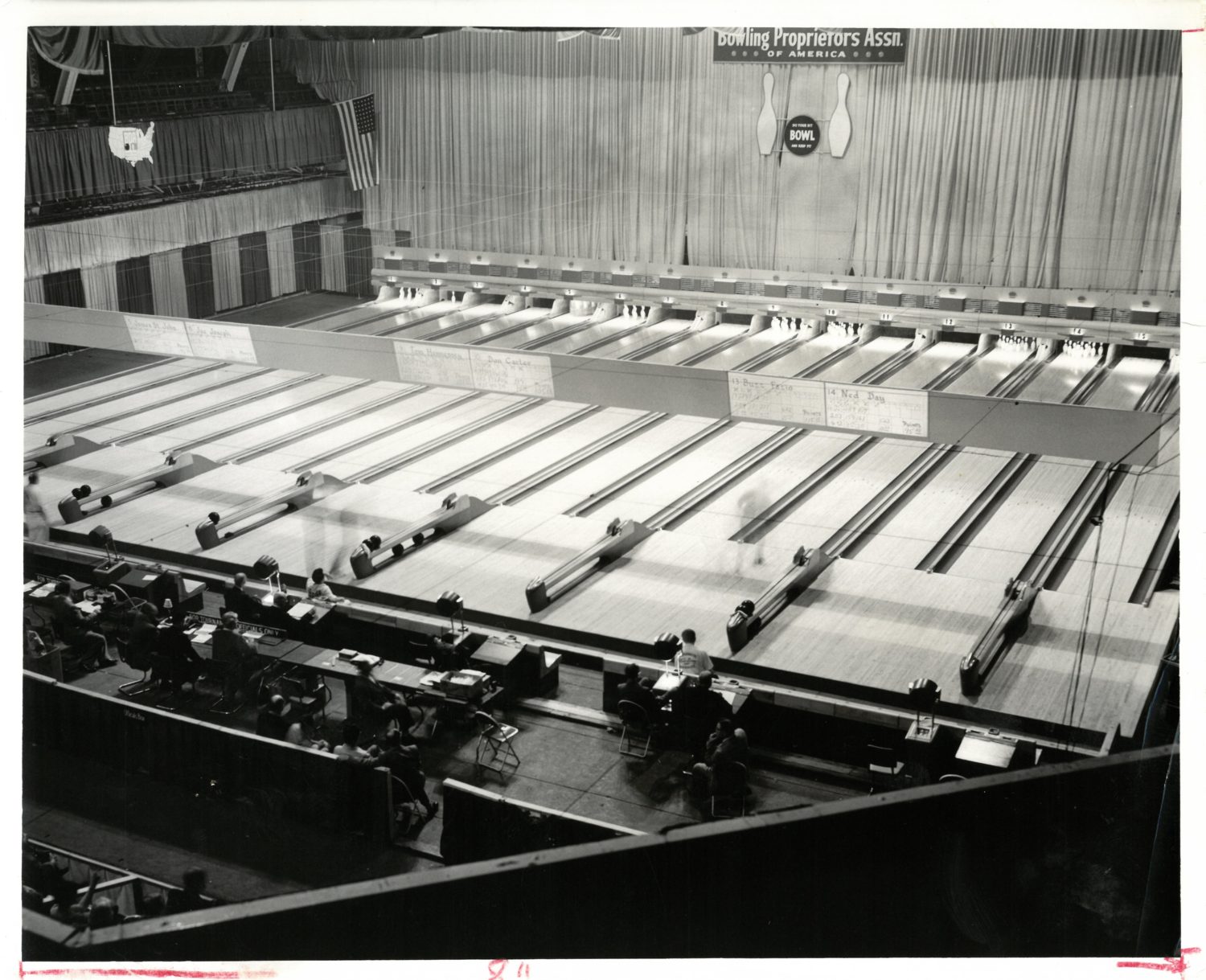 item
GETTING ON THE BOARD
This BPAA All-Star Tournament had some competitive matches involving six legends of bowling. The scoreboards above each lane show Ned Day battling Buzz Fazio, Don Carter dueling with Tom Hennessey and ...