Tag Results for
"clock" - 3 Total Result(s)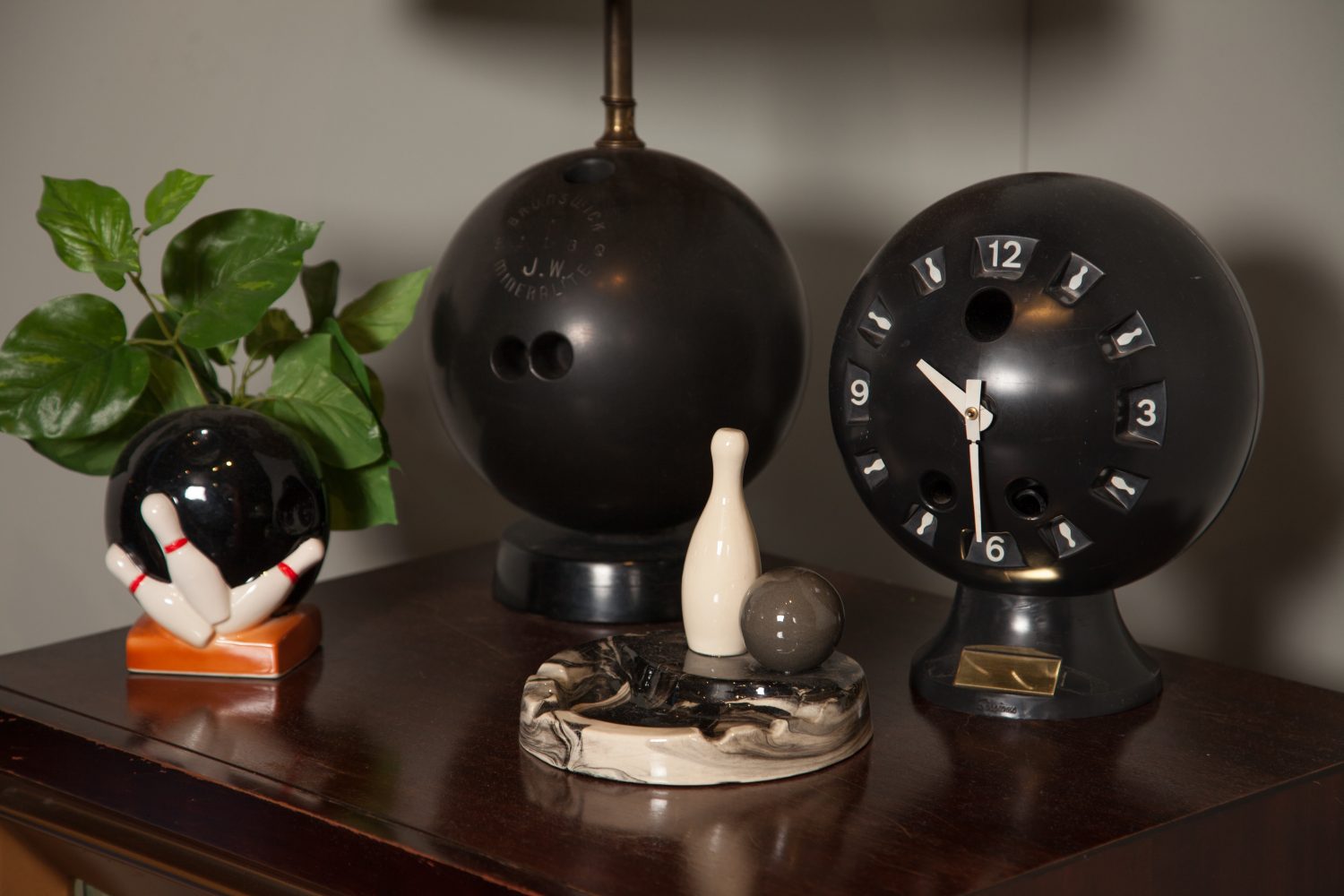 item
FANATIC FURNISHINGS
Passions often pervade one's home, as can be seen with these fanatic furnishings. Whether it is a lamp, an ashtray or a clock, bowling tchotchkes prove a perfect accent to an enthusiast's home.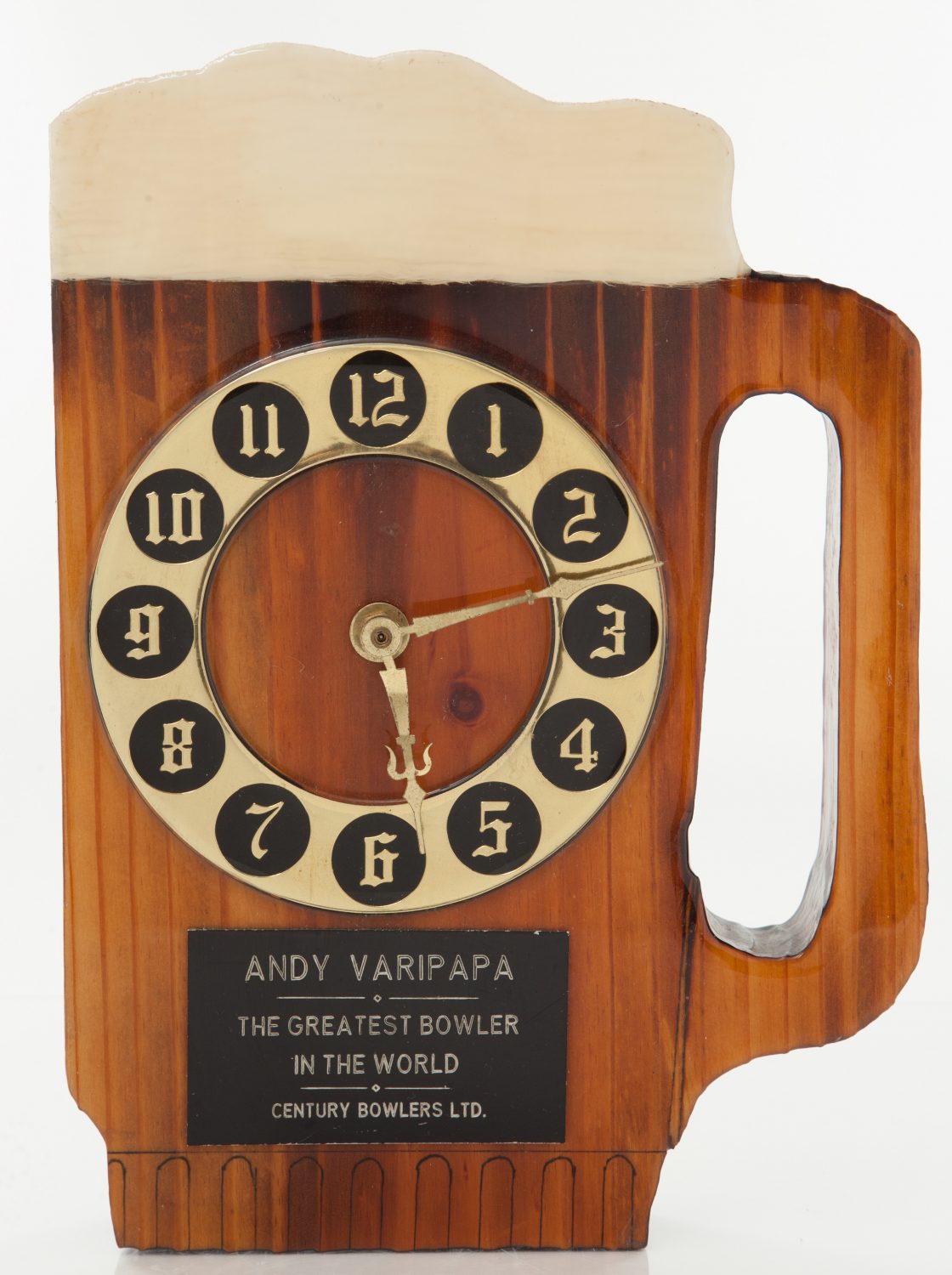 item
GREATEST BOWLER IN THE WORLD
Raise a glass to Andy Varipapa, the "Greatest Bowler in the World"! Beer and bowling have historically gone hand in hand, and undoubtedly many of Varipapa's fans savored cold ones while watching him p ...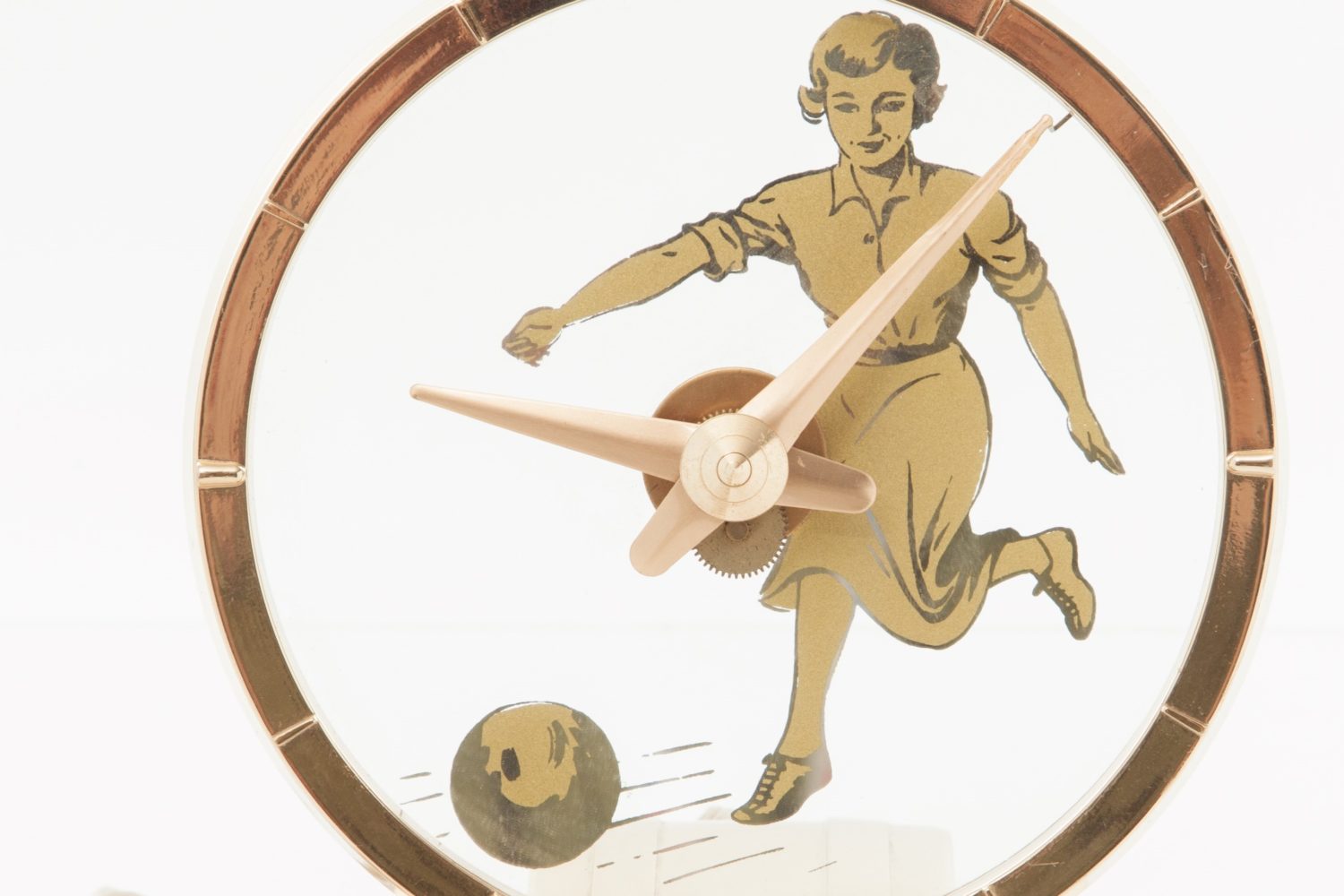 item
TIME TO GO BOWLING
Golden Visionette electric clocks were produced by Chicago-based Haddon Products. Their glass design was intended to make the hands appear to float freely. Haddon Products made some novelty clocks, in ...