Tag Results for
"Girmscheid" - 2 Total Result(s)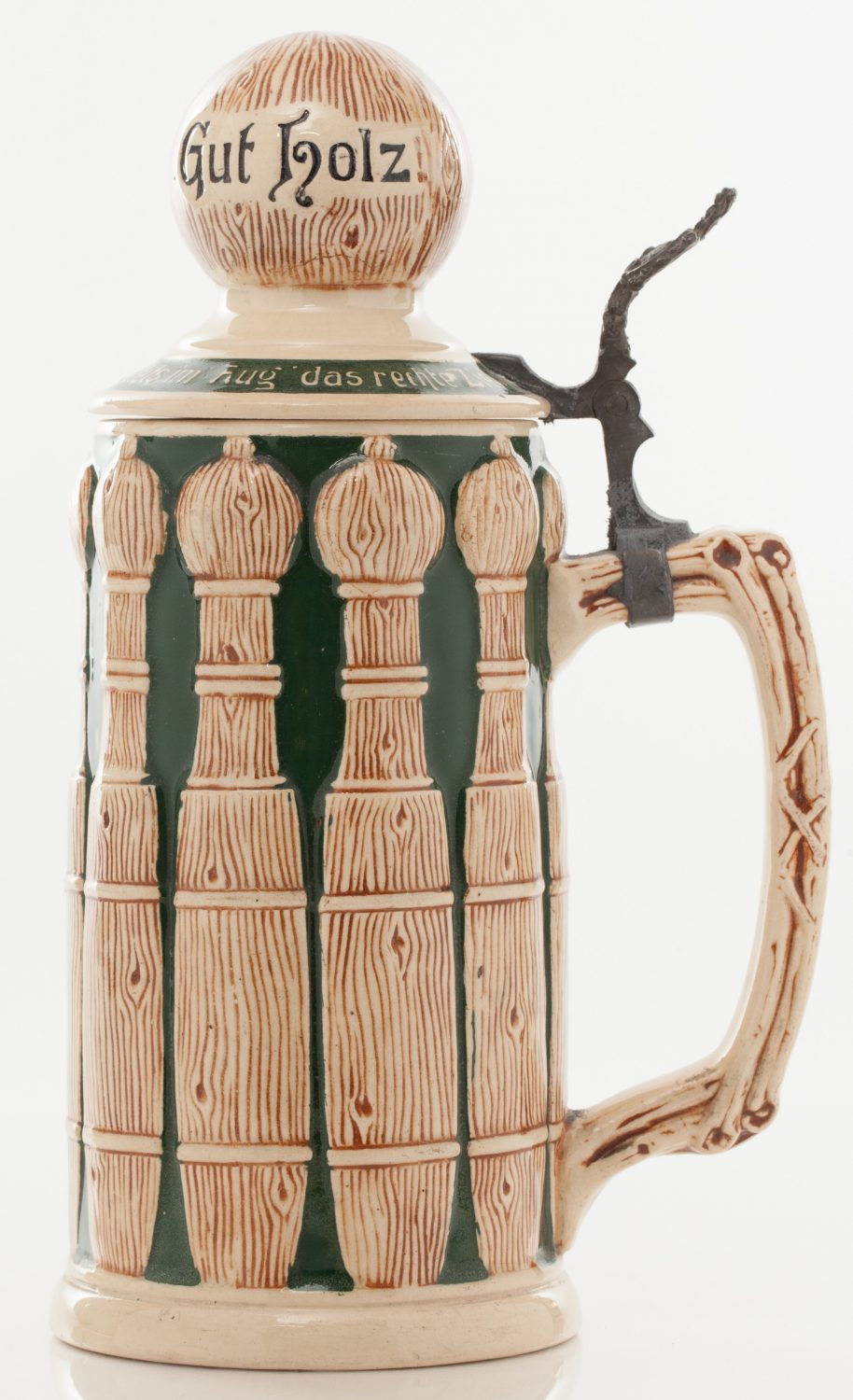 item
IN LIFE AS IN BOWLING
Matthias Girmscheid has been operating as a stoneware and tableware company since the 1880s. The lid delivers a bowling truism to the drinker: "In life as in bowling, always keep your eye on the best ...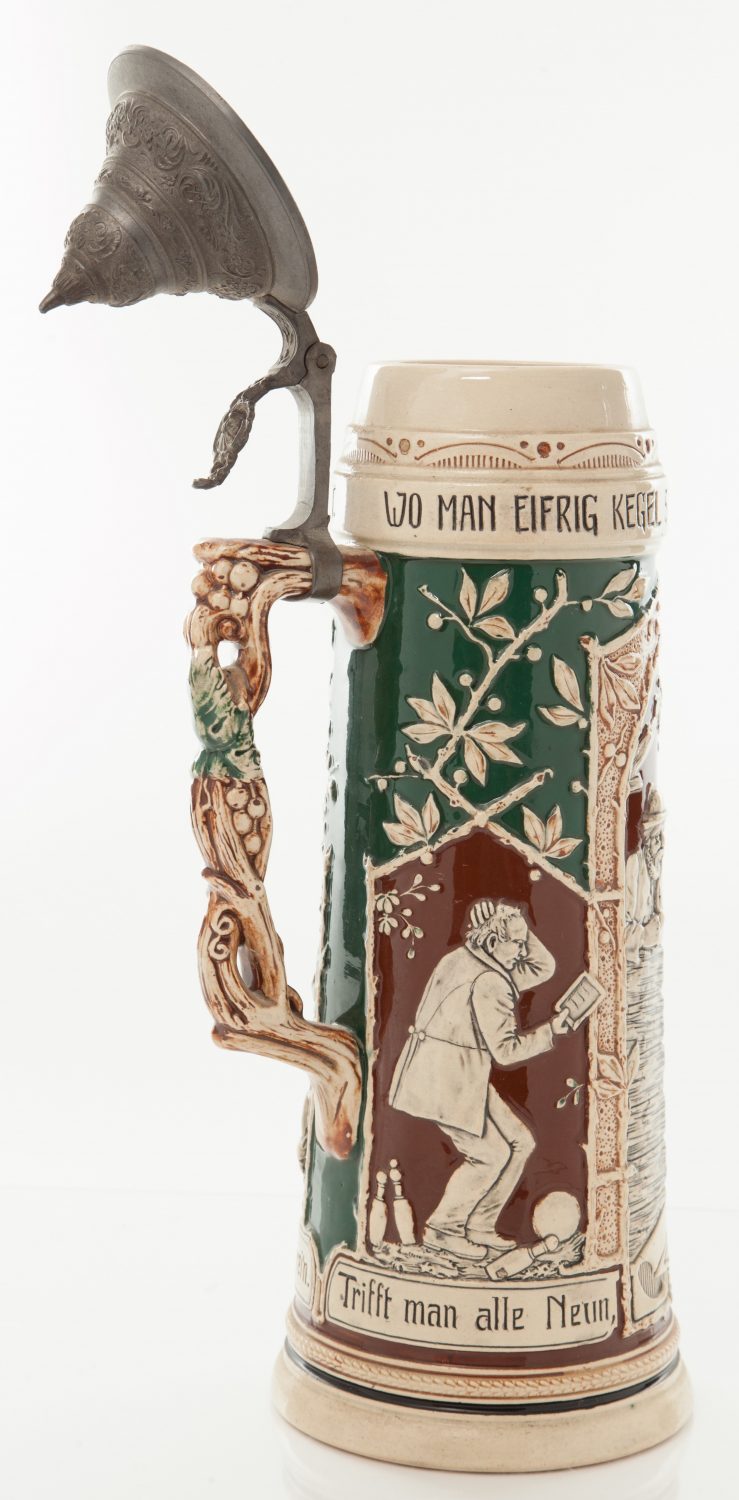 item
ONE MUST SCREAM HURRAH!
The most distinctive features of Matthias Girmscheid steins are often the handles. The twisted vines evoke the wild wood of some German folklore. Pewter lids were also a common feature of Girmscheid s ...