Tag Results for
"political cartoon" - 2 Total Result(s)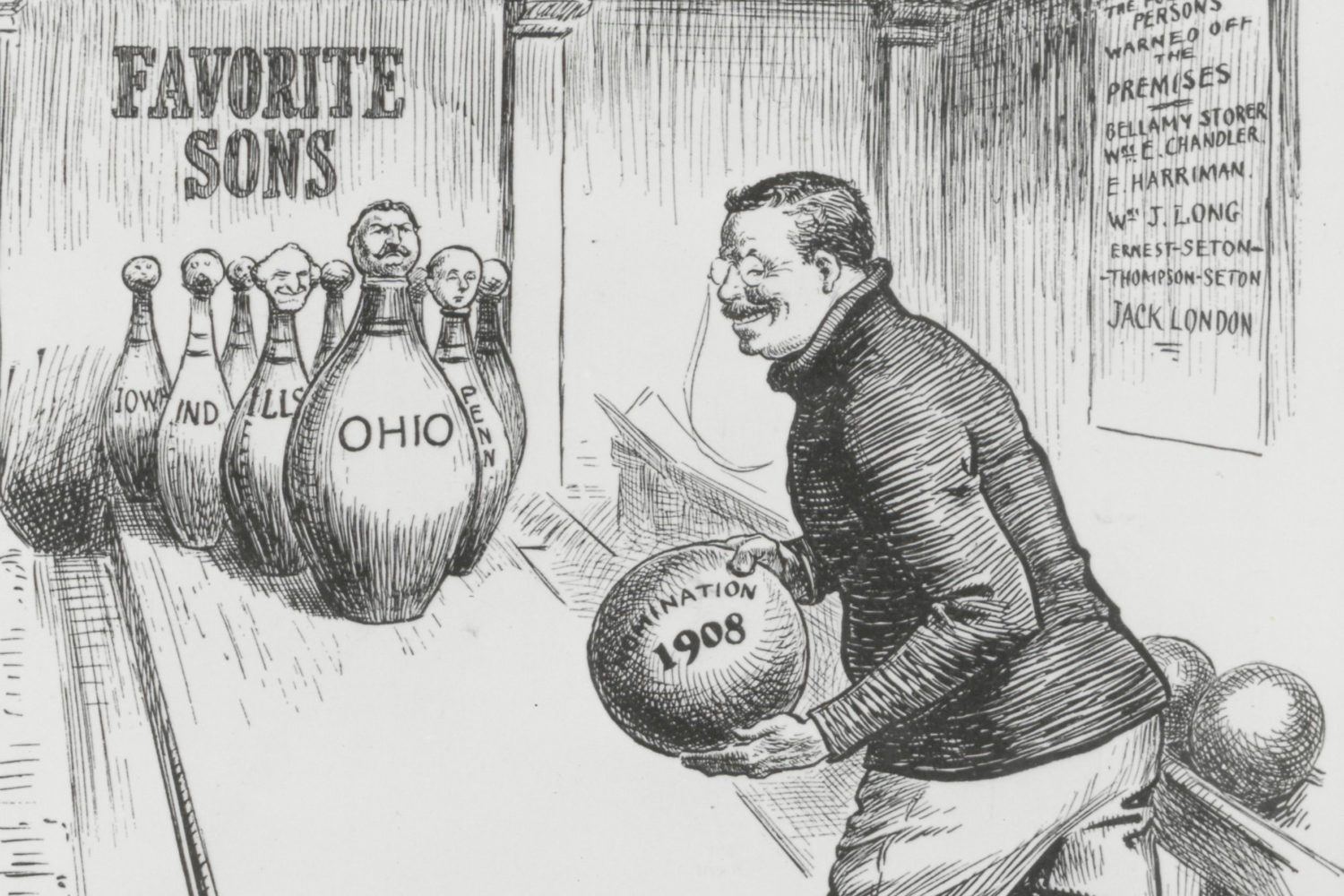 item
TEDDY ROOSEVELT SETS UP THE NEXT STRIKE
Given bowling's growing popularity in the early twentieth century, it is no surprise that political satirists would choose it as settings for their cartoons. In 1907, President Theodore Roosevelt was ...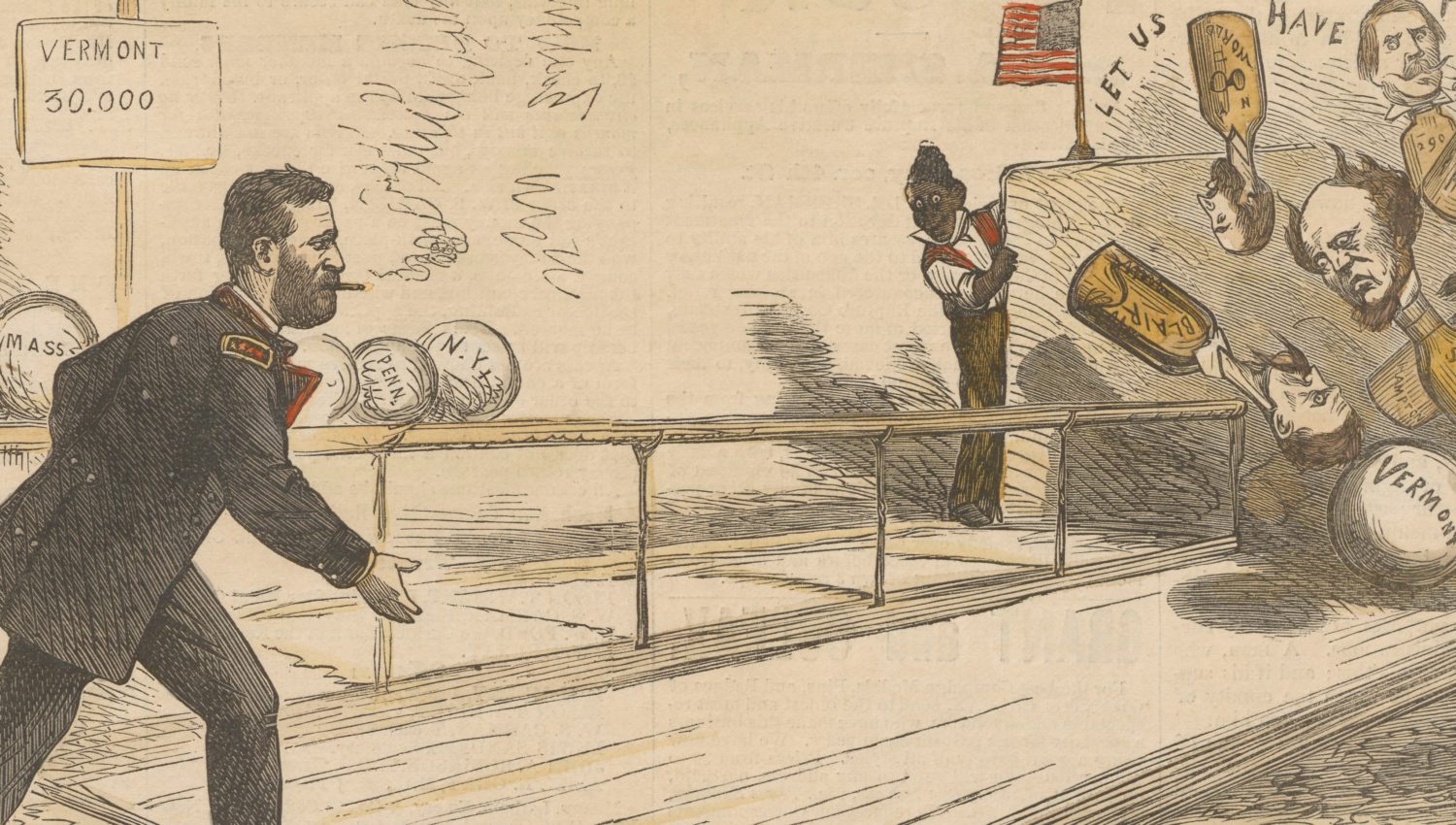 item
ULYSSES S. GRANT BOWLS DOWN THE COMPETITION
A political cartoon related to the United States presidential election of 1868. Ulysses S. Grant bowled down opposing candidates Horatio Seymour and Francis Blair.