Tag Results for
"scorecard" - 2 Total Result(s)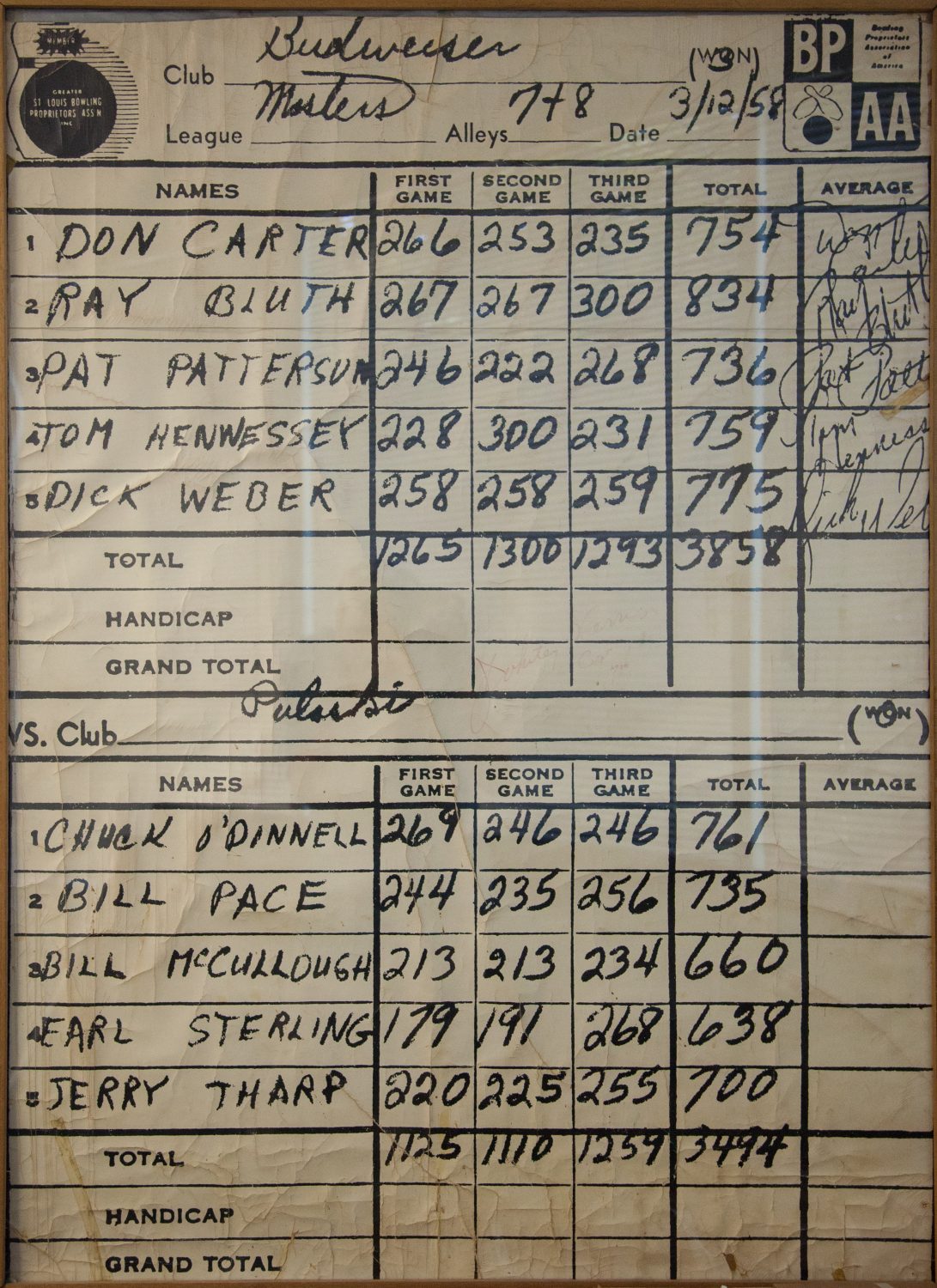 item
A RECORD GAME FOR THE BUDS
The Math Hermann team's record-high score of 3,797, set in 1937, went unrivalled for decades. Then came the Budweisers. On March 12, 1958, at a weekly Masters League match in St. Louis, the stars alig ...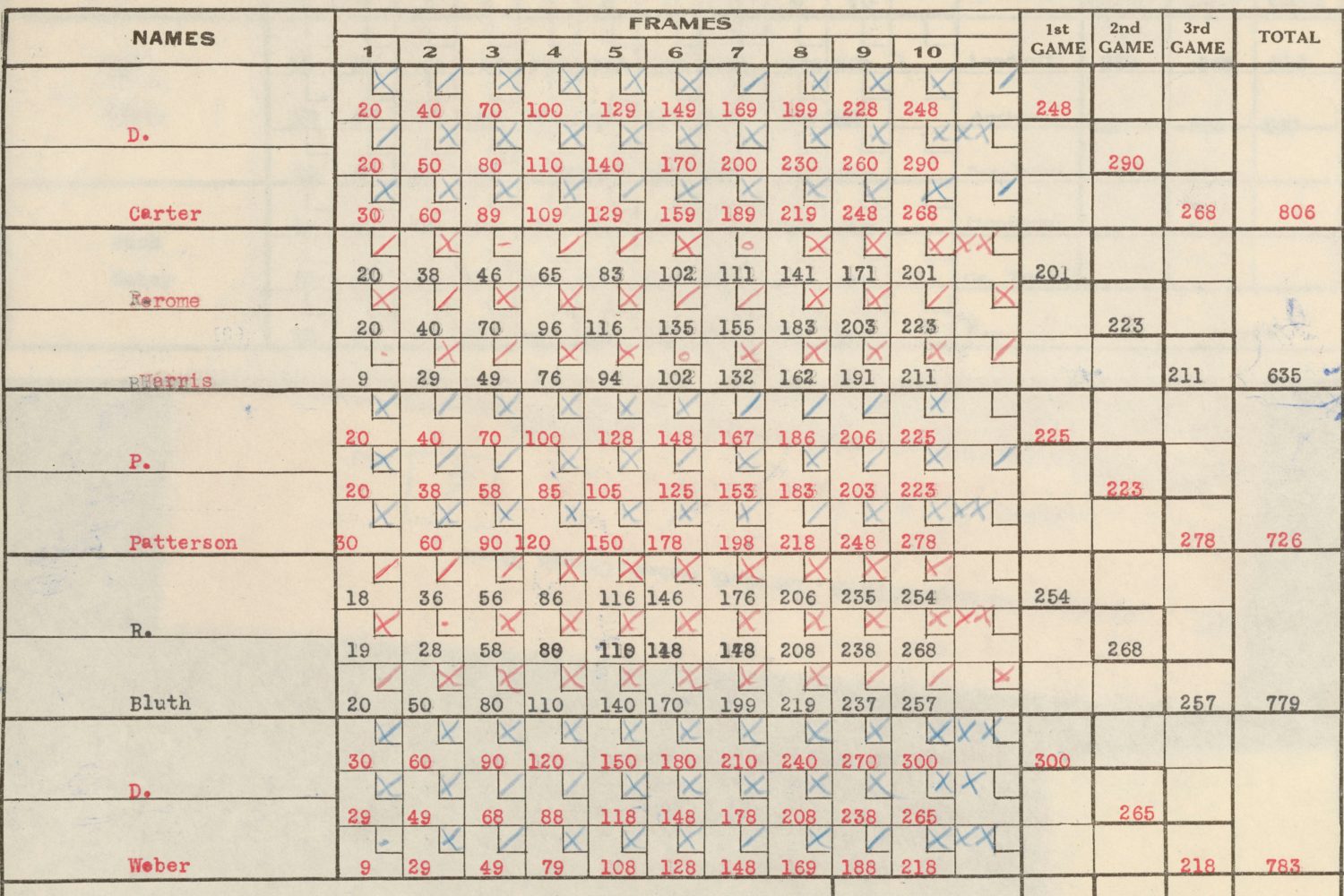 item
A SIGN OF THINGS TO COME
These guys weren't messing around! Just a few seasons before they set their legendary five-man record in 1958, the Budweisers team showed their promise when they bowled a 3,729 — the fourth-highest th ...