Tag Results for
"wooden" - 3 Total Result(s)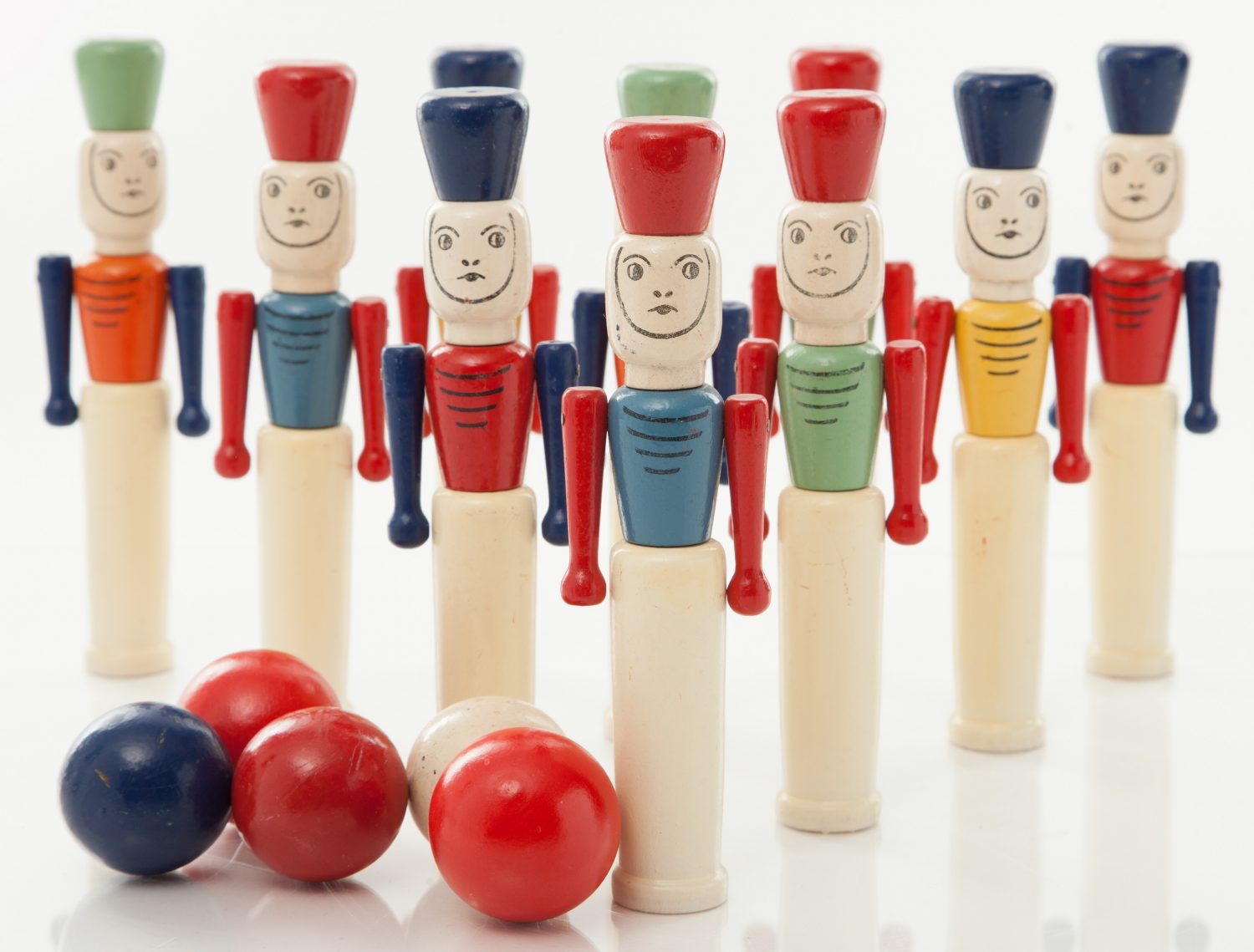 item
A PIN PARADE
Soldiers were a popular subject for decorative bowling pins. Standing steadfast and in formation, the phalanx of carefully painted pins could serve as both décor and entertainment.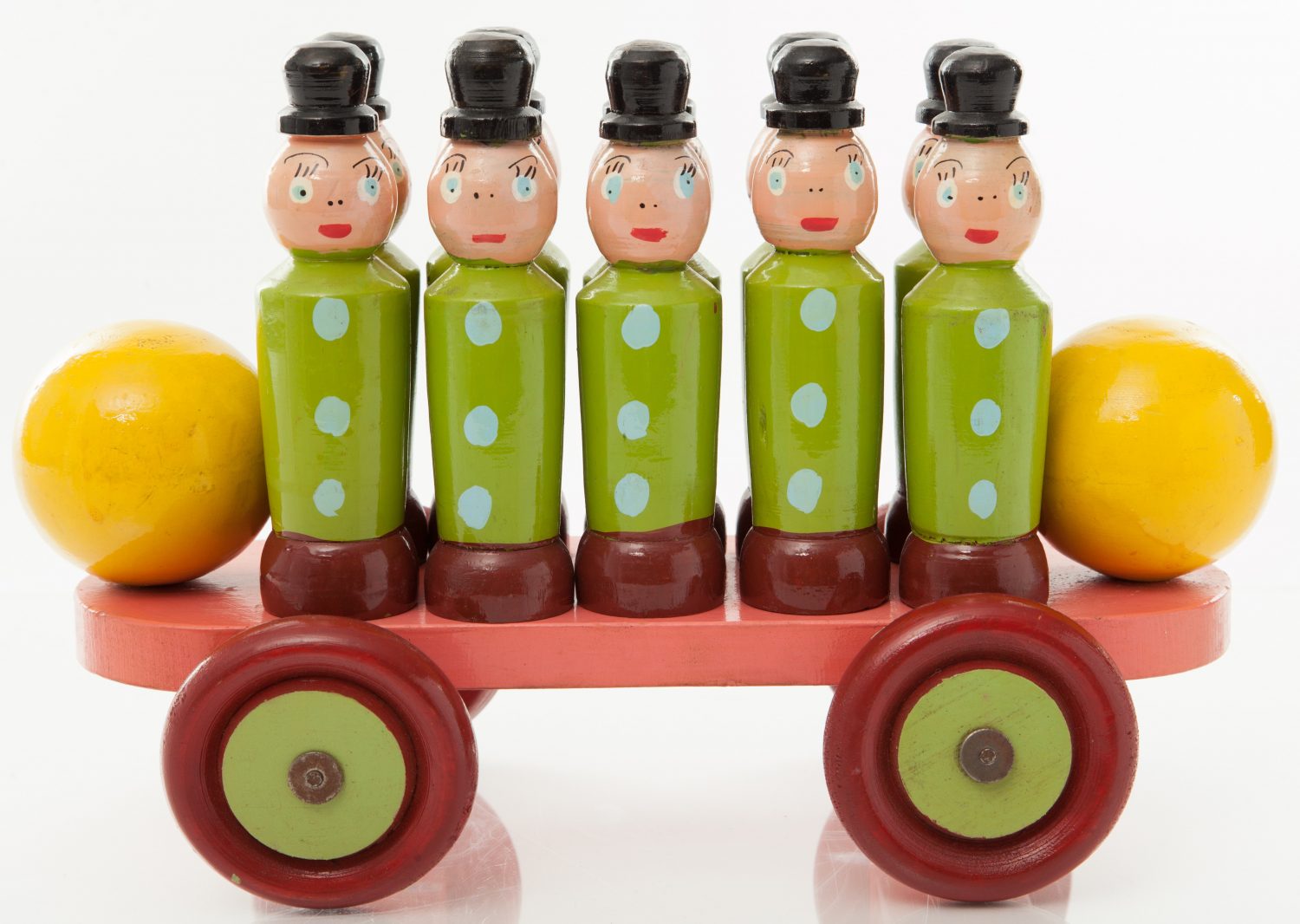 item
PIN PEOPLE
Some vintage wooden bowling pins incorporated distinctive, human-like designs, such as clowns, sailors, firefighters and others. It is unclear whether these pins were used for professional lawn or ski ...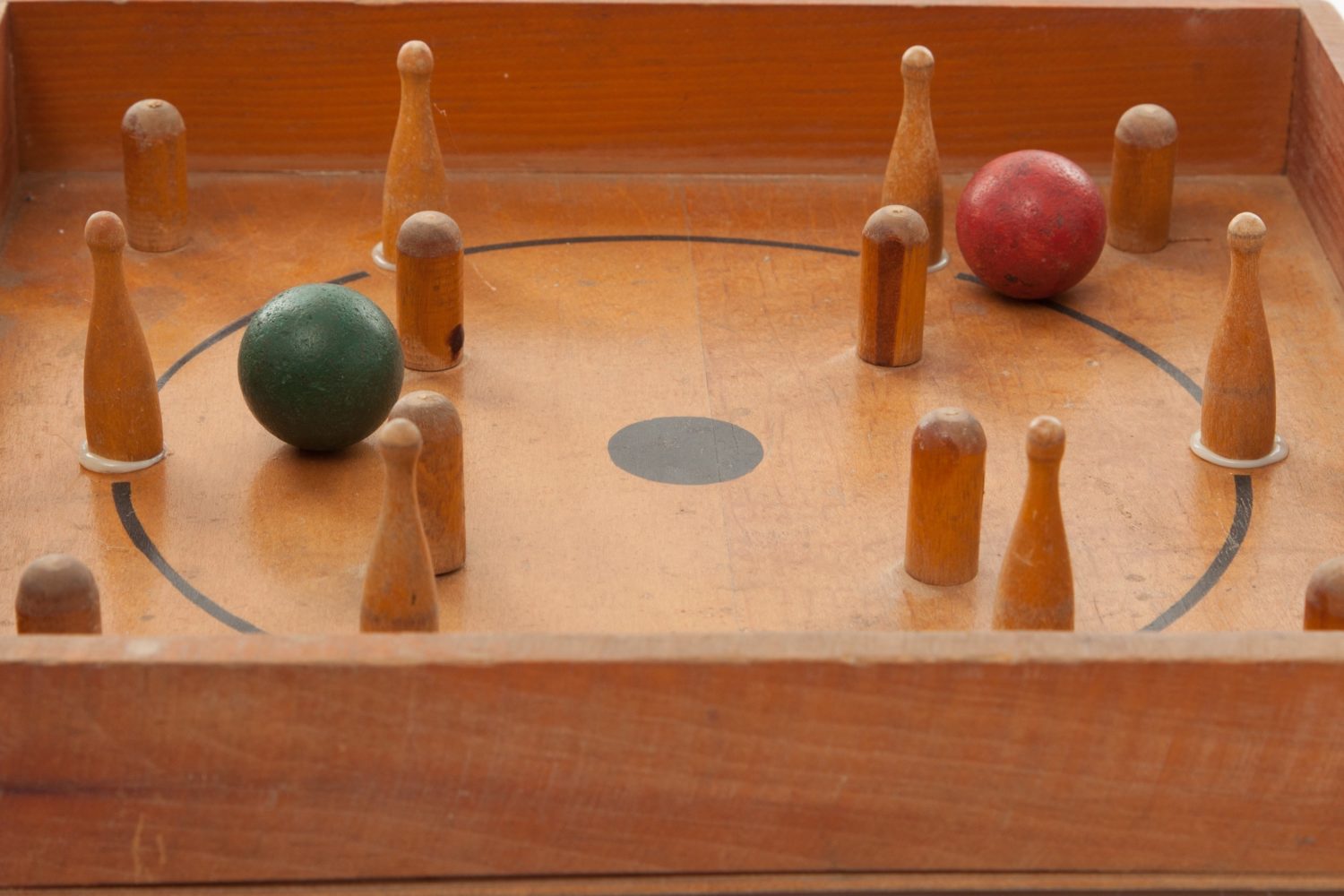 item
VARIATIONS OF A THEME
Outside of traditional alleys, bowlers had many options for at-home games. "Bagatelles" — tabletop games where players rolled balls around a board – became popular in Europe in the early 1800s and soo ...