Tag Results for
"1940" - 3 Total Result(s)

item
BAER CUBS AWARD
Dr. E. H. Baer was a dentist in St. Louis, Missouri, and a prolific bowler, from the looks of it. As part of league play, Dr. Baer and the Bear Cubs bowling team took home a title, as evidenced by thi ...

item
BERDIE SPECK OF THE WIBC
Berdie Speck knew how to put on a women's bowling tournament. The secretary of the St. Louis Women's Bowling Association had experience with regional tournaments featuring hundreds of bowlers, making ...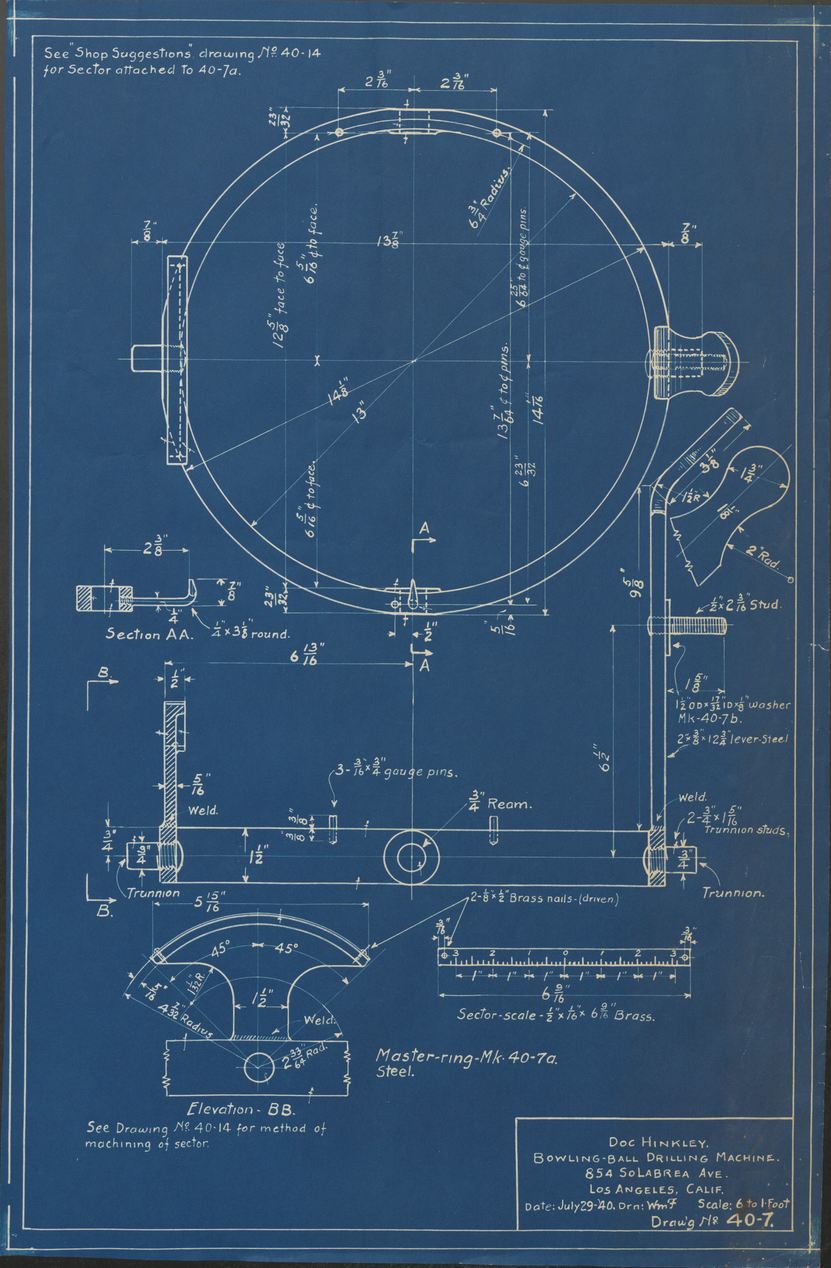 item
DOC'S DIAGRAM
Robert "Doc" Hinkley, a lifelong recreational bowler, saw an opening for a unique business involving custom fit bowling balls. Known as the Doctor of Bowling, Hinkley established Hinkley Bowling Suppl ...