Tag Results for
"1951" - 3 Total Result(s)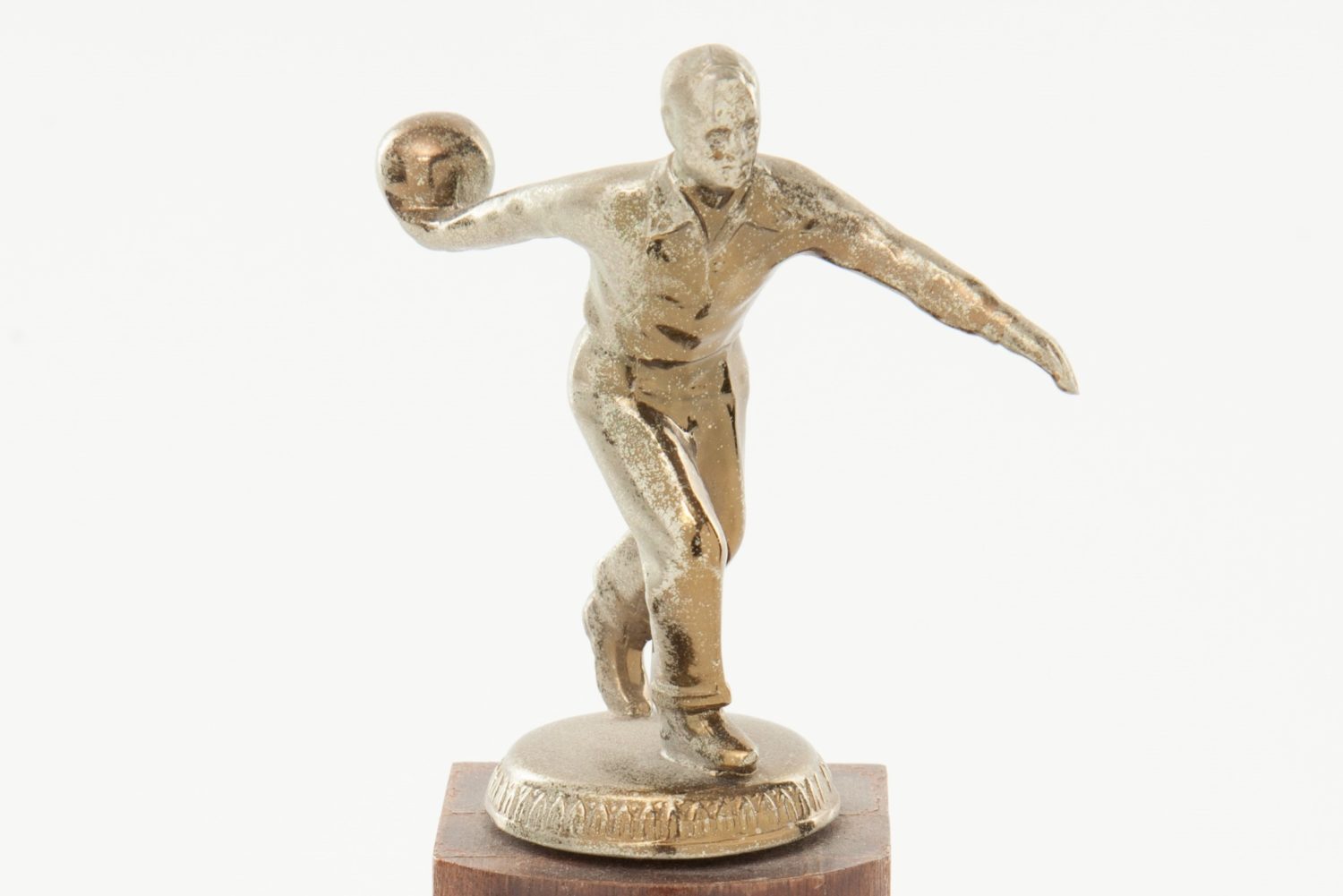 item
BEFORE HE ROLLED FOR BUD
Ray Bluth, St. Louis native and Budweiser team member, spent most of his life involved in the world of bowling. In addition to being a professional bowler, Bluth worked with the Brunswick bowling comp ...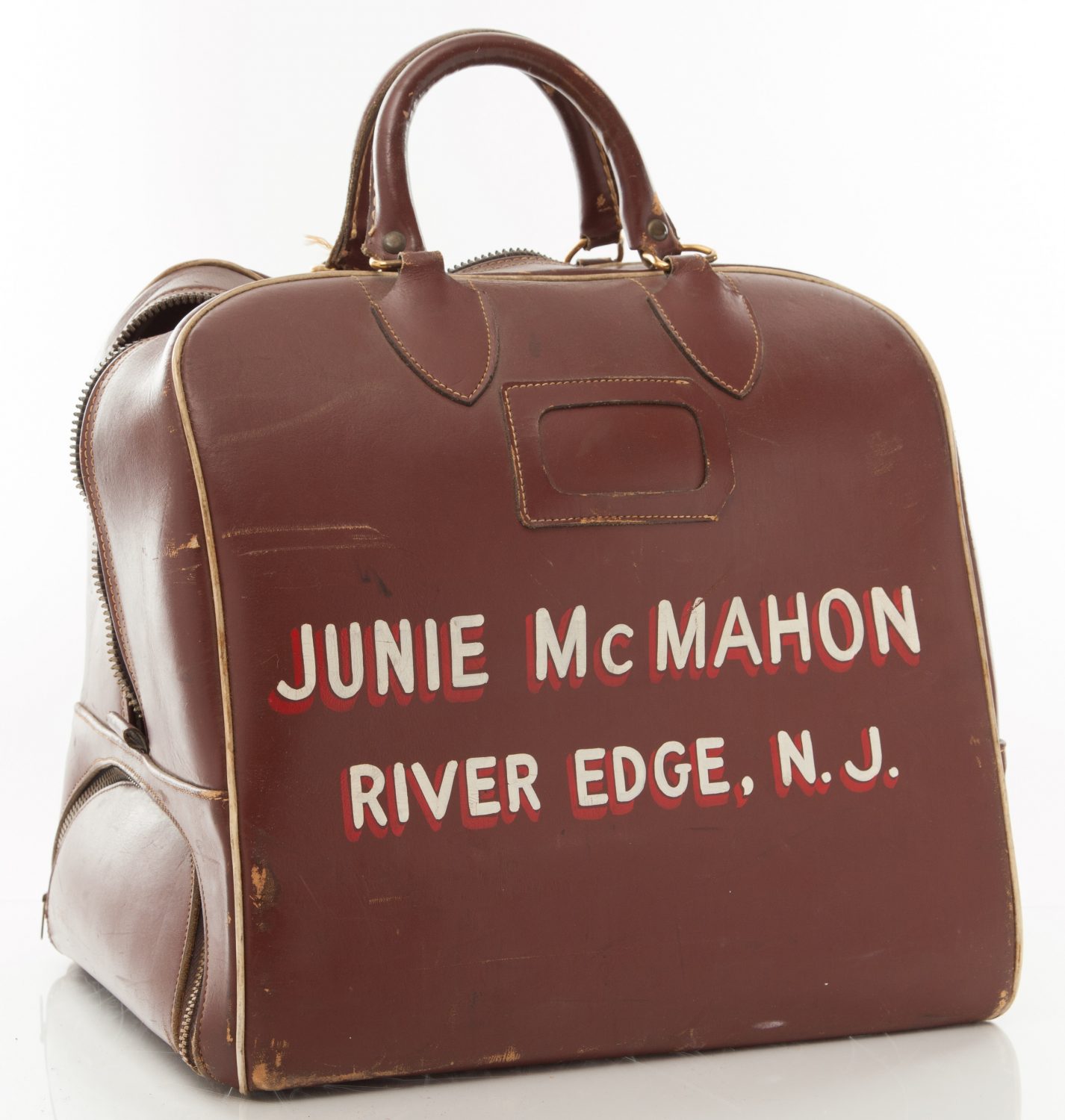 item
JUNIE THE CHAMP
James "Junie" McMahon was an early star of American bowling. He dominated at his first tournament in 1937, when he began a streak of rolling 1,800 or an astounding six perfect games in a row. This bag ...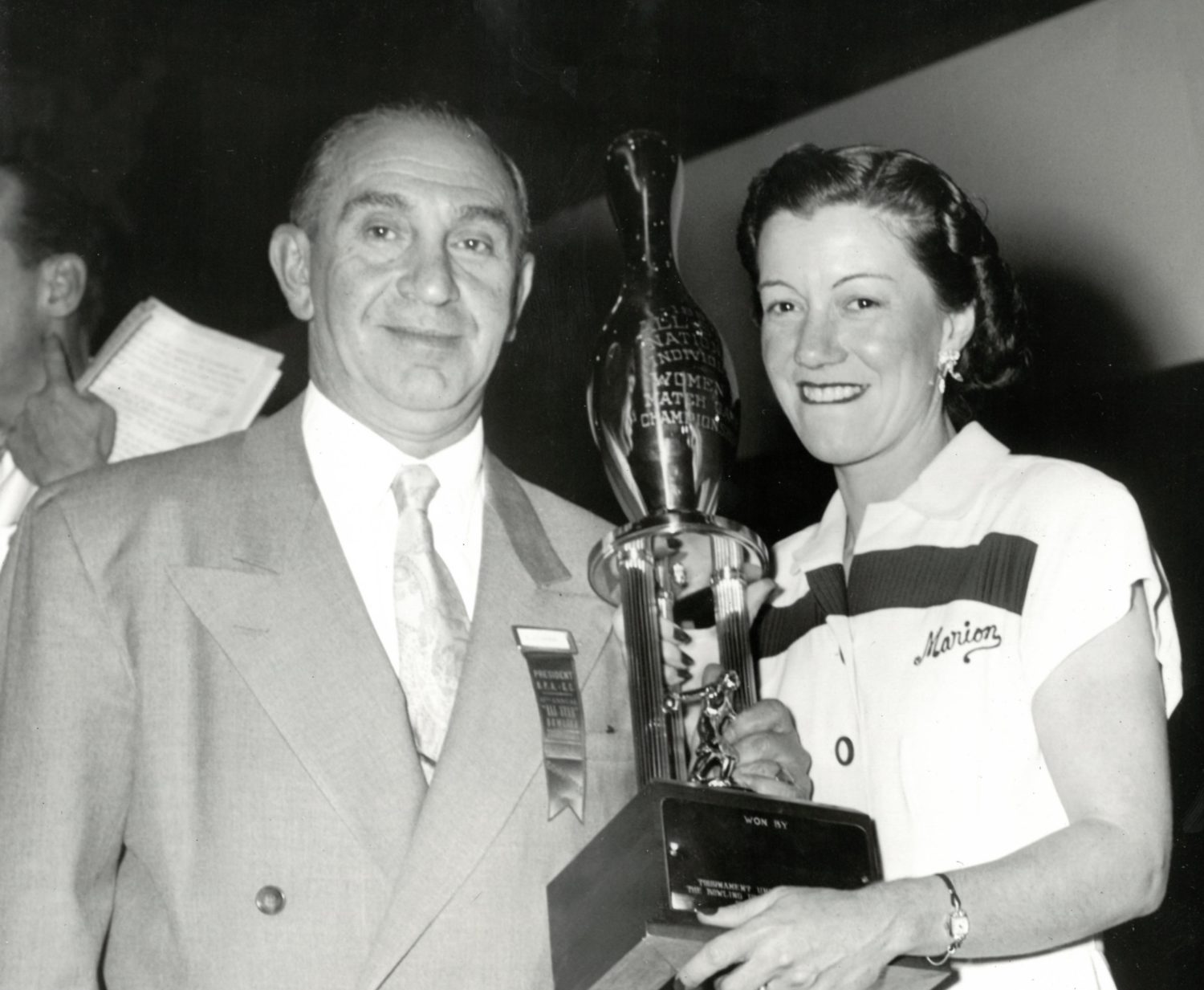 item
THE MICHIGANDER WINS AGAIN
A star bowler from Grand Rapids, Marion Ladewig was on a roll in 1951. She won her third consecutive title in the National All-Star Bowling Tournament, posting a 199.3 average and winning 24 games to ...