Tag Results for
"Bill Lillard" - 2 Total Result(s)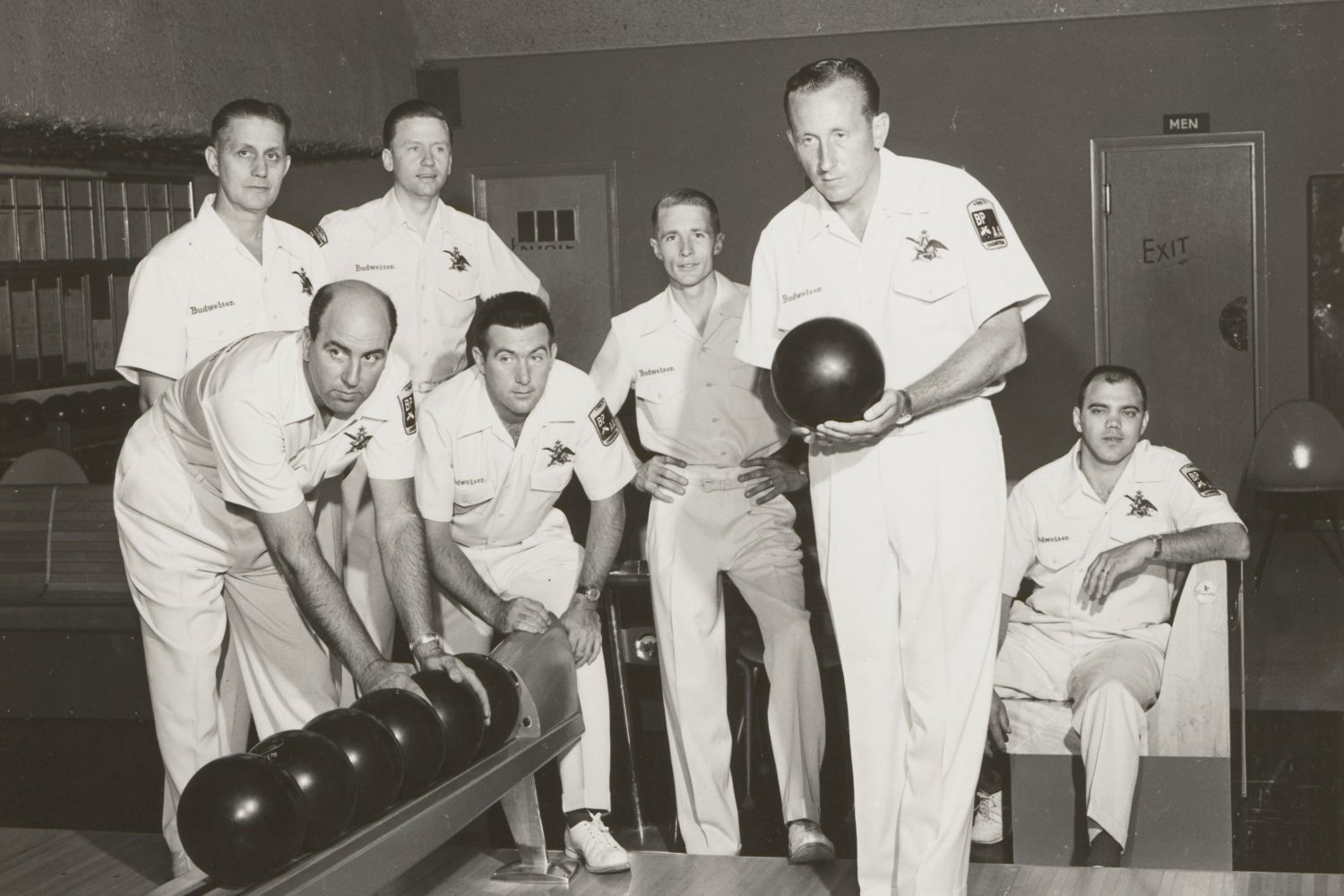 item
A TEAM EFFORT
With Don Carter on the approach, the Buds squad had no reason to worry! Carter remained a top performer throughout his professional career, serving as the first president of the PBA and appearing on b ...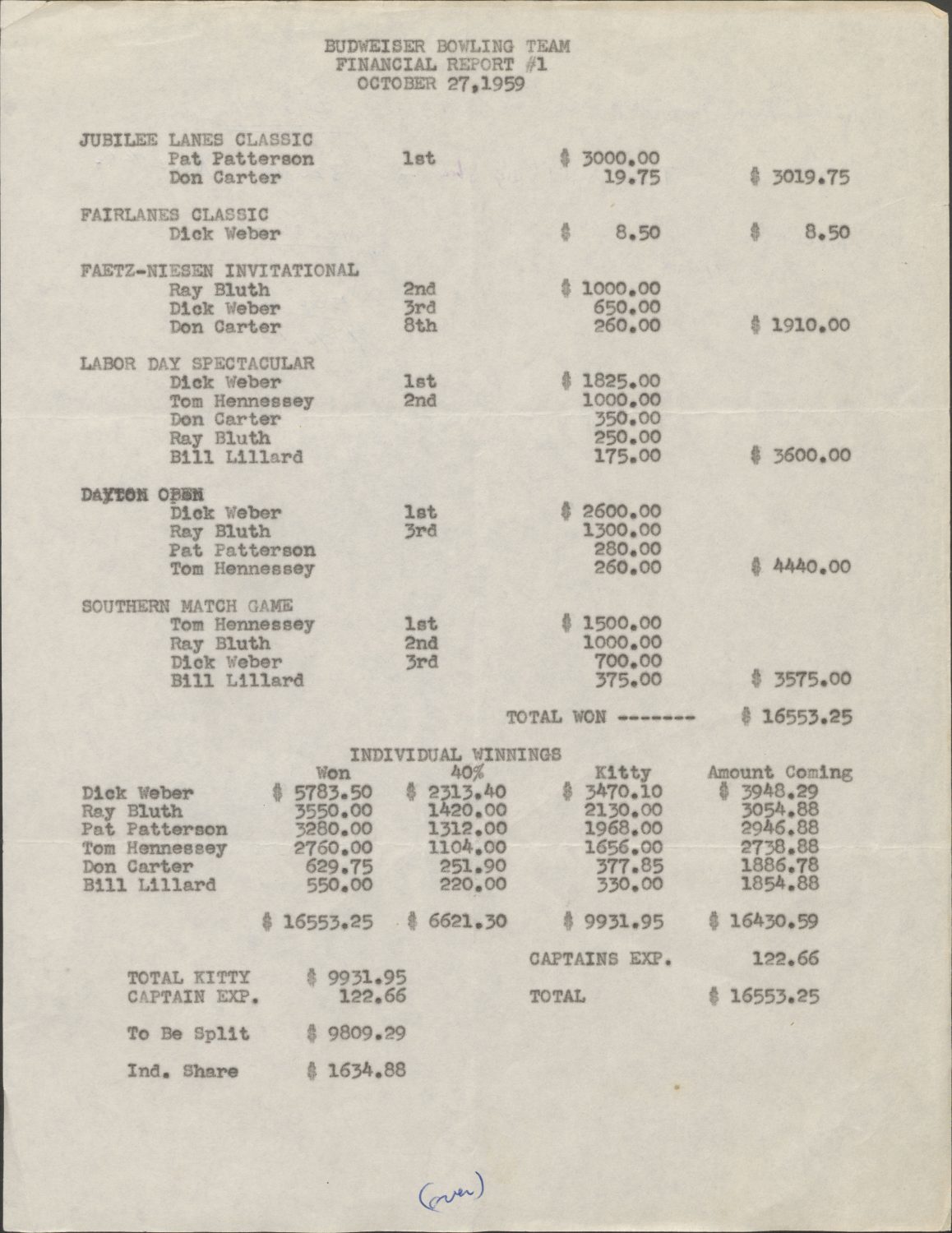 item
TALLYING THE WINNINGS
Despite being in its golden age, bowling trophies in the 1950s and 1960s did not guarantee large sums of money. The Budweisers squad, however, was among the most profitable teams in the sport. As this ...