Tag Results for
"Mettlach" - 3 Total Result(s)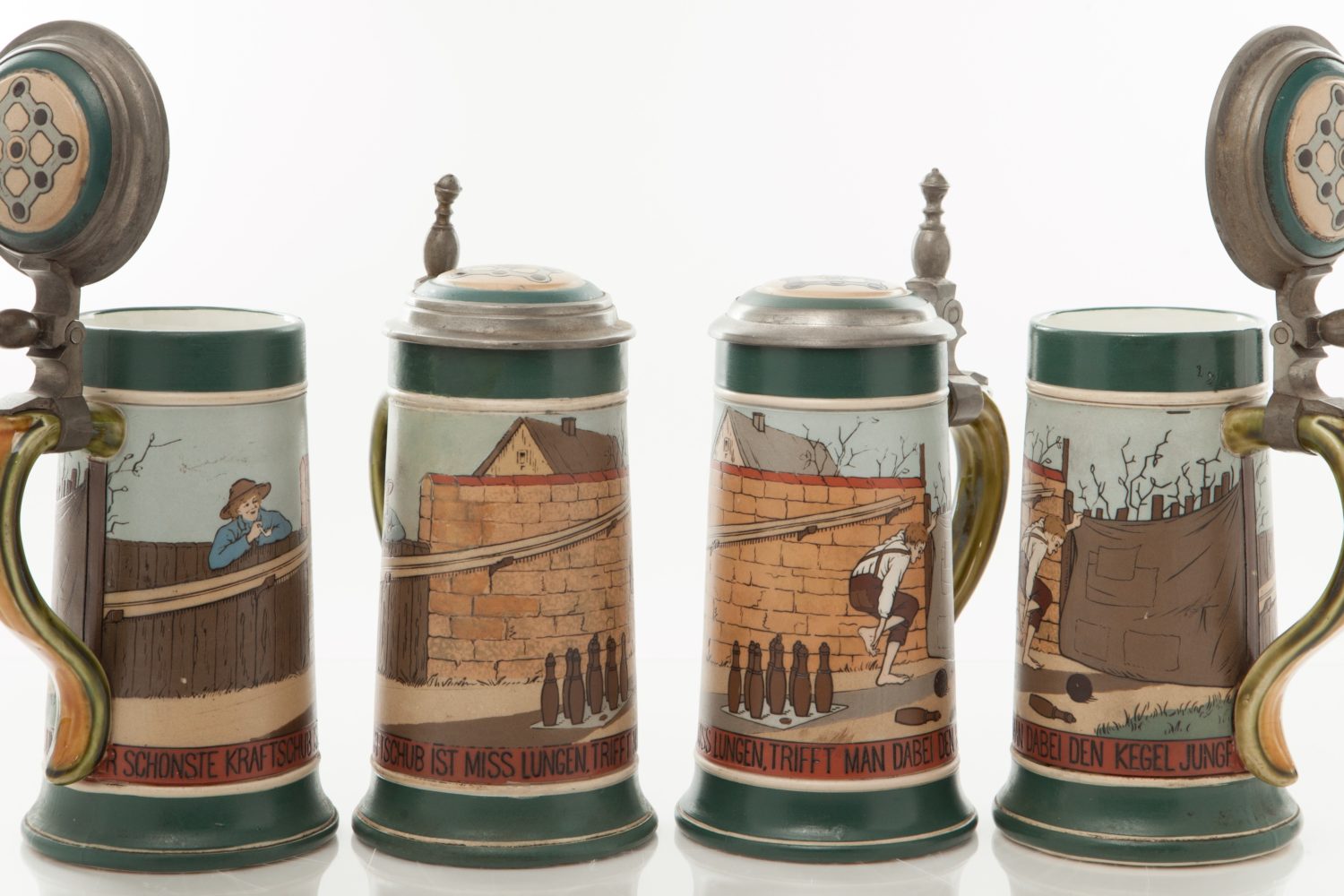 item
DON'T HIT THE PIN BOY!
In the late 1800s, famed stein manufacturer Villeroy & Boch, also known as Mettlach, began dabbling in "etched" designs. The colorful, decorative steins utilized colored clay to create folksy scenes a ...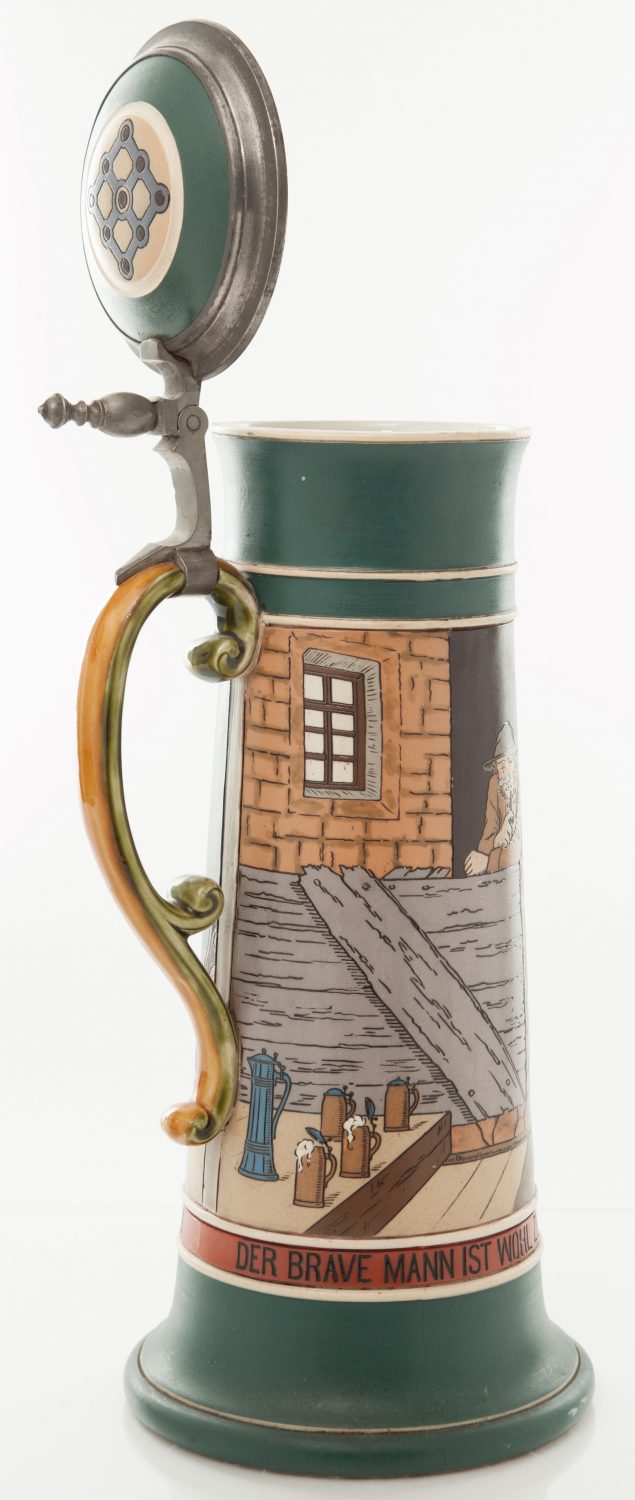 item
KNOCK DOWN ALL NINE
Like many other Mettlach steins, this piece features an etched, folksy design. The men are bowling a game of ninepin on a rudimentary alley, with their beer steins nearby. The text reads, in German, " ...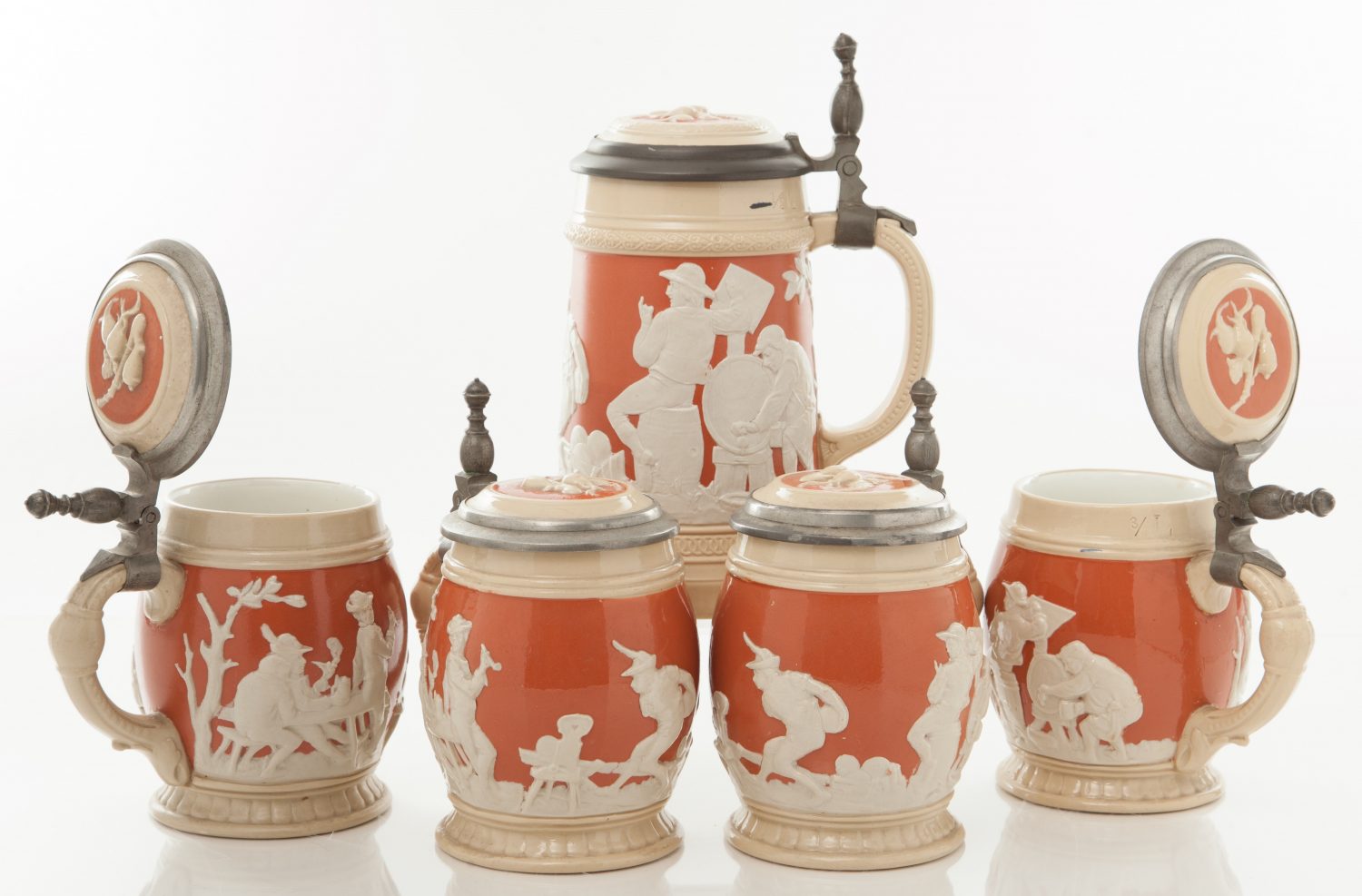 item
PEASANTS BOWLING
Mettlach steins are some of the most recognizable tankards in any collection. The company, formally known as Villeroy & Boch, was known for their innovative designs and manufacturing methods. Phanolit ...